Bobby Van's, Washington DC, USA
Power Lunch Club
Category: Ind. Est., Rest.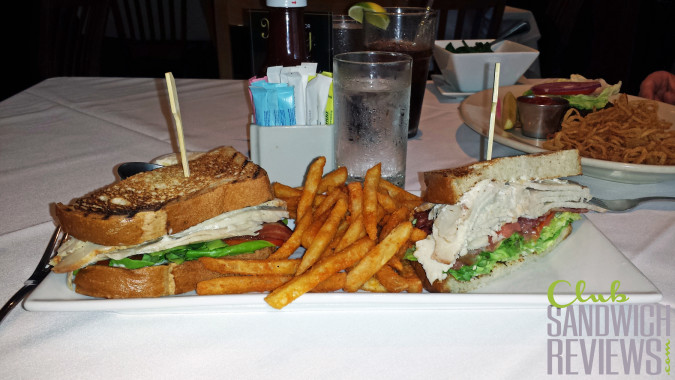 Ordered at Bobby Van's, a steakhouse, also called "Bobby Van's Grill," located in Washington DC.
Commuting to DC from Boston is a breeze. With a flight time of about 90 minutes, coupled with the fact that I can get from my apartment through airport security in 25 minutes (thank you TSA Precheck) and then from DCA into town in an additional 15 minutes, I find this commute easier than a day trip to NYC.
Monday was meetings in DC with the US Travel Association and National Retail Federation. Lunch would come in between, and I had the pleasure of dining with the legendary Joe McInerney, emeritus president and chief executive officer of the American Hotel & Lodging Association and Attract China adviser, among many other accomplishments. Joe's secret to success? Good work ethic.
We chose Bobby Van's for lunch – nestled in a building literally between the two meetings – which was full of suits taking a midday break. The ambiance was classic steakhouse, and one could tell this establishment had been frequented by local executives dining on power lunches for many years.
While steak was my original thought, their turkey club sandwich stood out as I perused the menu. With no description, I decided to go for it anyway… Let's add some extra comfort to an already exciting day. A man with extensive experience, Joe intelligently ordered a side of sautéed spinach to share; great call.
Sliced turkey breast took center stage on Bobby Van's club sandwich. Not too thin and not too thick, this protein was hearty, moist, and rightfully so the center of attention. There was a lot of it, and while I would never complain for too much of the main ingredient, the turkey did leave little room for the other stars of this show.
Bacon was the other protein…. Thick, crispy, and chewy, it was cooked perfectly, albeit my rashers contained more fat than anything else…. Hard to complain about that when it comes to bacon.
Ripe, juicy tomato. Leafy crunchy lettuce. Light on the mayo. Toasted white bread holding it all in. Bobby Van's club sandwich was everything you'd expect from a steakhouse club, without the steak. It was a nice lunchtime escape, and I enjoyed eating as much as I could of it.
French fries were a solid side dish. Crispy and flaky, I'd absolutely dine on these again. Sautéed spinach hit the spot as well; great call, Joe.
And funny enough, my brother, who just moved to DC, actually works in the office building above Bobby Van's…. Of course, I I didn't find this out until dinner with him later that night! But I did recommend him the club sandwich… for a rainy day.
Location