Prince de Galles, Paris, France
4am Classic
Category: Hotel, In-Room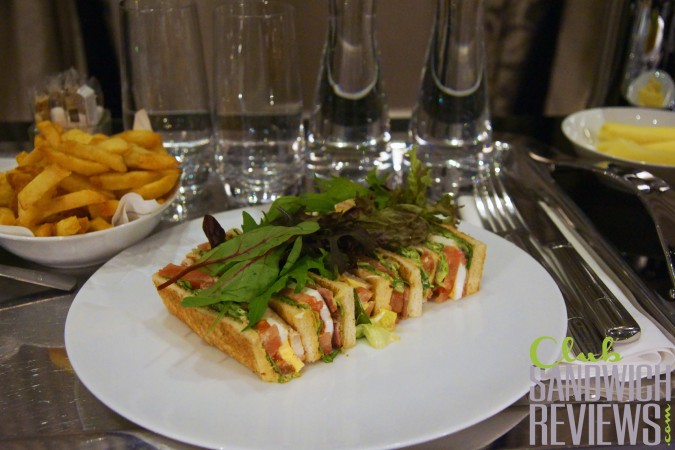 Ordered at the Prince de Galles hotel in Paris, France.
As I mentioned in my previous post, Paris is a city full of incredible dining. After a fabulous meal at Septime, Rachel and I ended up at a hookah bar, followed by a late-night lounge (bar + restaurant + club, so the sign said) complete with DJ. It was all on a walking street near Bastille, a lovely area of the city, but honestly, an area we knew little about.
How we chose that late-night lounge, I cannot recall, but it provided a couple of hours of entertainment. Drinks. More drinks. Music. Dancing. And the best cheese plate I had eaten in a very, very long time. Who orders a selection of cheeses at a bar? Rachel and Evan do. But we both weren't sure of our decision until we tasted it – WOW, we were blown away with how great these cheeses were, around midnight at a random lounge on a walking street in a Paris seemingly forgotten by American tourists.
Yes, we ate the entire platter. Yes, we drank too much. Yes, we ended up back at the Prince de Galles at 3pm hungry again after a night of debauchery on our honeymoon.
Rachel craved ginger tea. And while they didn't have any, they assured us fresh ginger with hot water would supplement a tea bag well. I craved something delicious and comforting. I craved a club sandwich, a traditional one.
At 3:30am our meal arrived. Chunks of ginger stationed next to a pot of hot water. And my well-presented, $50 classic club sandwich. A gentlemen around 70 years old delivered the meal with excitement, exclaiming how ginger tea made him feel strong and has become part of his daily routine. Really nice guy. I half thanked him, half pitied him.
Did I need a plate of salad dumped on top of my club sandwich? It was an interesting decision by the Michelin star kitchen. Was I supposed to eat the salad with a fork first, or take a handful of leaves with each bite? Pretty presentation… pretty impractical…
Nevertheless, nearing 4am I did enjoy the artistry of La Scene's classic club sandwich. I scribbled down my notes as I took each bite: Dry, extremely dry chicken. Room service told me they actually prepare the chicken with butter and garlic, freezing it with chicken stock, before cooking, and I was excited to see what this produced, but was not impressed with the result. Watery tomato, which did enhance the dryness of the chicken. Creamy egg. Soft, toasted bread. Perfectly smoked bacon, albeit sparingly applied. Regular leafy lettuce (actually, a mixed salad) with no crunch but still a nice texture. Thinly applied mayo. And a side of those same French fries that were simply nothing special.
I do have to compliment La Scene and The Prince de Galles on one thing: this might be the best 4am club sandwich I have ever had. But at $50, one try was enough.
I also have to compliment, yet again, the concierge team at The Prince de Galles, who all couldn't have been more helpful in planning every dining experience we had in Paris. C'est bon.
Location