Wangjing SOHO, Beijing, China
Crapshoot Club
Category: Cafe, Ind. Est.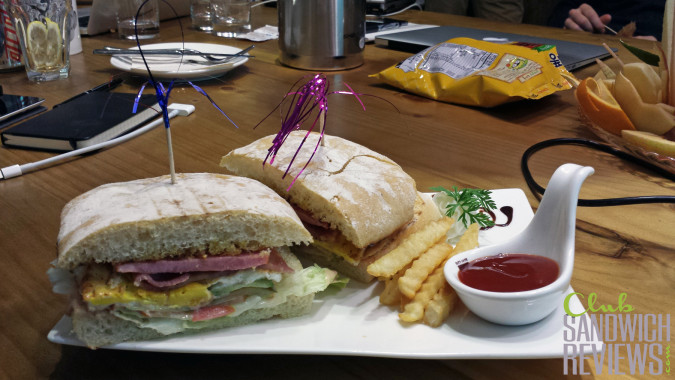 Ordered at the Wangjing SOHO in Beijing, China... Tower 2 to be exact.
Every time I'm back in Beijing – usually once a quarter – it feels like just yesterday I was here. At the same time, this country – both the physical nature as well as the culture – evolves so quickly that once a quarter tends to feel like years.
This year 80million Chinese will get online for the first time. They will do so via mobile devices – with 500million smart phones expected to be sold. With so many people accessing the internet for the first time, mainly via their phones not desktop computers, they bring with them a new way of browsing, purchasing, and consuming information, resulting in a constantly evolving online marketplace. At the same time, this country is producing over 100million outbound traveler each years, the largest group to ever move through society in the history of our planet… Just two of the reasons we founded Attract China.
What will 2015 bring for Chinese culture, Chinese internet, Chinese outbound tourism, and our company? Exciting questions we enjoyed spending days of deliberation on. That's what this trip was all about. And during several days of meetings, what better to enhance the mood than a club sandwich lunch break for the team.
I had never been to the new Soho Wangjing. An iconic building for the Korean part of Beijing, it was the perfect destination for our multi day meeting. The boardroom of Tower 2's cafe offered us warmth, peace, and a western menu.
Not one item came with a description. Everything was a crapshoot. Their club sandwich sounded like a safe bet, but even at that, expectations for quality were low.
Borderline awful. Sad, really. Barely edible. In a city full of incredible food, I saw this club sandwich as a disgrace to the pride this culinary capital holds. I pitied the Chinese person who ordered this club, excited for a western experience. Although the presentation was… cute, for lack of better words… I would not recommend any human order this again. In fact, it should be banished from this menu immediately.
But alas, hunger was overriding and I finished this club sandwich in a matter of minutes, hoping the result would not make me regret this later.
Location