Picazo Cafe & Deli, Sonoma, CA USA
Comfort in Wine Country
Category: Cafe, Ind. Est.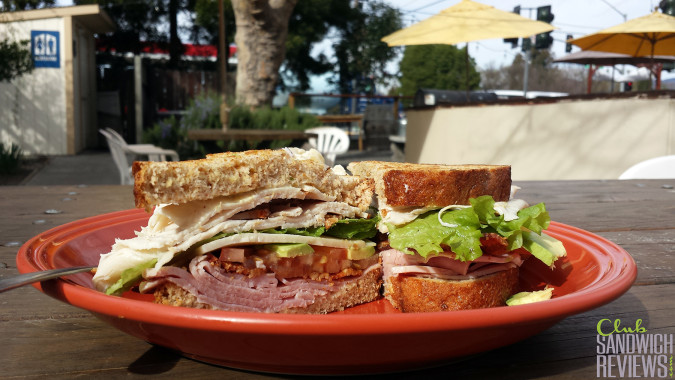 Ordered at Picazo Cafe & Deli in the heart of wine country, Sonoma, CA.
I was speaking at a conference in Sonoma and, as it came to an end, decided to take the scenic route from the Doubletree Hotel to Sacramento, my next stop.
Winding through beautiful countryside, I had no idea where I was going, and I preferred it that way. My phone's GPS was always there for the rescue, but I wasn't worried… Most of my work this afternoon involved speaking on the phone, and with handsfree and a beautiful view passing before me, my office for the next 2 hours was my rental car weaving its way through the valleys just north of San Francisco.
My goal was to make it to Youtville, but honestly, I didn't really care where I ended up as long as it was remote and on my way to Sacramento.  I very much enjoy driving into the unknown, down long narrow roads where cell service is absent. Rachel and I tend to partake in such journeys during trips involving rental cars; I wished she was here to enjoy this one.
Hunger overtook me around 2pm and like any great roadtripper, I stopped at the most local-looking place I came across: Picazo Cafe & Deli. The signs outside raved about their BBQ, but it was their "hot club sandwich" that lured me in. A weeks worth of travel and lengthy meetings, taking essentially no time off, how could I resist a club sandwich outside on a beautiful day at the crossroads of nowhere in particular Sanoma?
I couldn't. And just as expected, relaxation washed over me in an awesome wave as I sat at a picnic table in the back, sunshine bathing me, club sandwich in hand.
Picazo Cafe & Deli delivered on a great club because it had great ingredients. Deliciously mosit sloiced turkley full of flavor. The same high quality as the ham, something you'd expect from a premium deli. Crisp bacon perfectly cooked, adding a nice salty crunch to each bite. Thinly sliced avocado adding a perfect touch of flavor and California; coupled with a ripe tomato and leaf of lettuce, while thick, the ratio of this sandwich was well maintained and allowed each ingredient to add value on its own terms. Such a light mustardy-mayo, it was there to only enhance the overall flavors and not overpower any bite.
Strongly liked the side of macaroni salad. Lightly mayo'd with a crunch green veggie and ham, it hit the spot. I didn't feel unhealhy eating it. But I also wasn't overimpressed with it.
While I wouldn't call it unique or special, Picazo delivered. And back on the road I went, full of energy. One day I hope to be back here on vacation, not business, and perhaps I'll stop back in Picazo for some comfort.
Location