Four Points by Sheraton Midtown, New York City, NY USA
Quick Business Meal
Category: Hotel, In-Room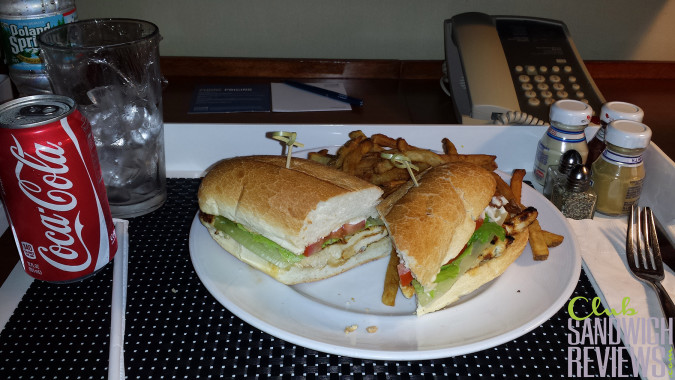 Ordered at Four Points by Sheraton Midtown-Times Square in New York City.
Train in, train out… the title of most of my NYC business trips. Fortunately, this one had me staying the night (due to an excursion to Oyster Bay for meetings) in the centrally located Four Points by Sheraton Midtown Manhattan.
I had essentially 30 minutes to use the room upon arrival, before my train to Oyster Bay departed. I was starving, and my payers were answered as I saw the Chicken Club sandwich on their in-room dining menu… at only $12, I was excited for true value where I wasn't expecting it.
The definition of average, I was satisfied in the moment… a quick meal… did the trick… it's hard to say a lot of positive things about the Four Points by Sheraton Midtown Chicken Club, but it's also hard to say a lot of negative things about it. The Italian bread was an odd choice. A lot of fluffy bread. Not a fan, but it did make it easy to hold with one hand… while working with the other.
This sandwich was all business, in a hotel that felt like it was for business travelers. Simple, straightforward, fast, and DONE. No one ordered this club sandwich for an enjoyable, long meal, they ordered it for satisfying while laboring over a laptop.
Location