Hilton Prague Old Town, Prague, Czech Republic
Old World Contemporary
Category: Hotel, Lobby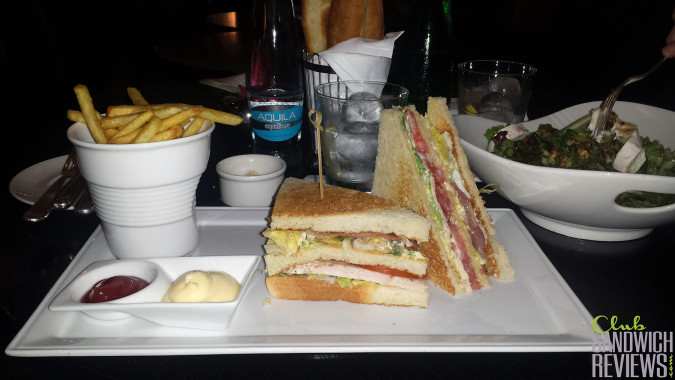 Ordered in the lobby lounge of the Hilton Prague Old Town in the heart of Prague, Czech Republic,
Prague, Cannes, and Amsterdam… A solid 9-day birthday itinerary. And with our excitement at an all-time high – and our energy at an all-time low – Rachel and I plopped ourselves down in the lobby lounge of the Hilton Prague Old Town and ordered a well needed lunch.
We arrived in a jetlagged state. Our initial plans had us at the hotel around 4pm, but because our original flight was cancelled (and then Delta re-booked us on a flight that had no seats available – great work, Delta) we were re-routed through Amsterdam on an earlier flight.
I chose the Hilton because of its solid Tripadvisor reviews, guests raving about the location, and the fact we could use points to stay for free. The executive lounge, boasting complimentary food and drink throughout the day, was the icing on top of our cake. But truly, we did end up really enjoying the property… great service, fantastic location, and if you ever go, ensure you get access to that executive lounge!
Loved Prague. The people, the architecture, the food… but it did feel like an old city just emerging into the 21st century, trying, sometimes successfully, other times not, to be hip and contemporary. Even our day spent outside the city at a Chateau in the countryside emitted the same newness in a world surrounded by oldness. That was the theme of Prague it seemed: a city and culture older than anything in America, breaking out of its shell in an attempt to become a modernized destination.
The Hilton's club sandwich echoed this theme: contemporary meal among old world classics. Old being relative, of course….. Turning 30 – is that old?
A true triple decker, the Hilton's club sandwich was a classic in a city rich with classics. Halved and elegantly plated, unlike the restaurants we dined at each night, this club sandwich contained little deviation from its dictionary definition. Delicious yet dry chicken anchored each bite. Pretty blah lettuce. Is blah a fair adjective in describing ingredients? The creamy mayo balanced it well, although the egg, being slightly over fried, didn't enhance the meal.  The non-salty bacon was a perfect addition. White bread filling every bite.
And halfway through, I was stuffed… jetlagged nearly washed away for the lunchtime moment, we laughed in a half-awake-half-asleep mental state, waiting for our room to be ready, and for a well needed nap.
On another note, the most memorable moment in Czech was found at Chateau Mcley, a beautiful mansion in the countryside, an hour outside of Prague, where Rachel and I spent several hours. During this time, we hung from swings in their backyard, peace washing over us in a way I personally had not experienced in many, many years. A moment I will never forget. Reflecting on life before 30.
Location