Rowes Wharf Sea Grille, Boston Harbor Hotel, Boston MA USA
Team Meal
Category: Hotel, Restaurant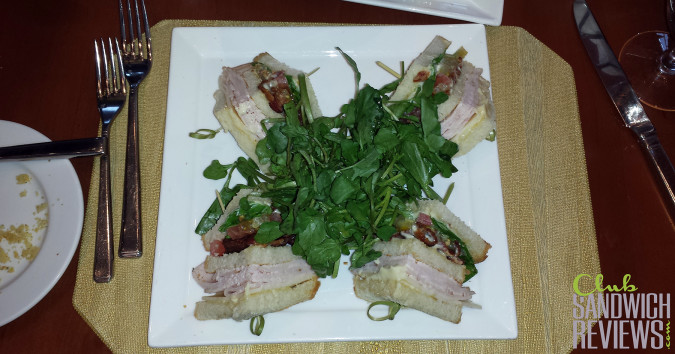 Ordered at the Rowes Wharf Sea Grille in the lobby of the Boston Harbor Hotel in Boston, Massachusetts.
Team lunch! What an exciting past few months – rather, few years – it had been with the team. But lunch was less about work and more about sharing moments with friends during working hours.
I let the team decide on where to go, and their recommended the Sea Grille inside the Boston Harbor Hotel at Rowes Wharf. We didn't do enough team lunches, that was always a disappointment for me, but truthfully most of my lunches were spent at my desk working, an unavoidable habit due to the 7am-10pm workday my life willingly embraced.
Work life balance was nonexistent. So to take a break from the office was exactly what the doctor ordered. The doctor also ordered a serving of club sandwich – a break with some bread… yes, I needed this.
Conversation, laughter, and a club sandwich for Evan. The moment was perfect.
I enjoyed this traditional club sandwich. There was a lot of mayo, which fortunately had a hint of extra virgin olive oil, otherwise it would have been a bit too overbearing – this sauce complimented the bacon and turkey well. The bread could have been toasted more, it didn't really add anything the way it was presented. Nothing too exciting about it, but a solid meal one would expect from a restaurant in a hotel. I figured the Sea Grille might put an ocean twist on it, but I was content with this land-loving fare.
And lunch was over and I was off to catch a flight to Prague. Delta has cancelled my 11pm flight and re-booked me on a flight that had no seats (a big wtf moment when I found that out) but fortunately we got on another flight. But not before a milkshake from JP Licks and a hearty meal from the Legal Sea Foods in Terminal A of Logan Airport.
Location