Norton Simon Museum, Pasadena, CA USA
Pasadena Oasis
Category: Cafe, Ind. Est.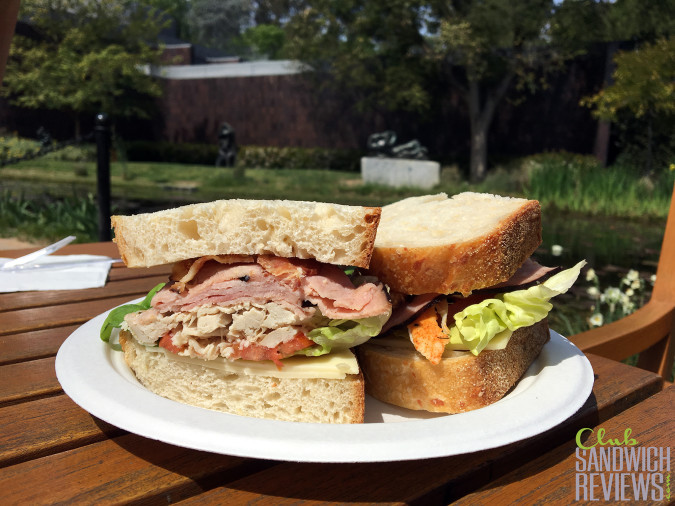 Ordered in the Garden Cafe of the Norton Simon Museum in Pasadena California.
Our first relaxing Saturday afternoon in Pasadena together in months… and we were bored. Our lives are constantly moving and sitting around the apartment all day just doesn't appeal to us.
TripAdvisor revealed the Norton Simon Museum is the #1 attraction in this area, so we threw on some clothes and made the 5 minute trip over to this oasis of a destination.
There is a beautiful garden café nestled in the back of the museum. Totally serene, this peaceful getaway felt like a hidden gem among Pasadena's bustling streets. This was a perfect place to enjoy lunch before exploring the exhibits.
Their club sandwich, my wife, and total serenity made for a lovely afternoon. After being apart for three weeks, Rachel and caught up on life and relaxed into the afternoon.
While the conversation and atmosphere topped all, the Norton Simon Museum's Club Sandwich was also stellar. Heavy on the protein, this sandwich was dominated by the black forest ham, roasted turkey, and applewood smoked bacon. A hearty fare for sure, and fortunately the asiago bread was built for this beast of a meal. Lovely yet sparse tomato added moisture and flavor, while the gruyere cheese had a muted creamy denseness that enhanced each bite.
We enjoyed lunch, conversation, and the exhibits. And we will be back!
Location