Whole Foods Market, Jamaica Plain, Boston, MA USA
Working Hand-Held Meal
Category: Cafe, Ind. Est.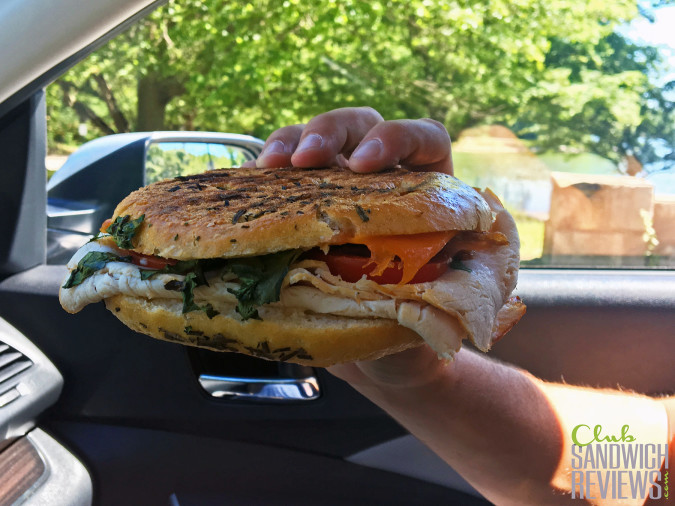 Ordered "To Go" from Wholefoods Jamaica Plain just outside of Boston.
Our business trips tend to be nonstop. We work very hard and have a lot of fun in the process.
We all want something fast for lunch, and normally I push for Starbucks, which most of our team thinks is a disgusting decision. But this time… was no different.
I followed Tom begrudgingly into Wholefoods, who had convinced us it would be the best spot for lunch-to-go, a decision I thought was questionable at best… fortunately, I don't always listen to my knee-jerk reactions, and Tom whisked us towards sandwich paradise.
Low and behold they had a chicken club panini. I was instantly sold and chose what I thought would be the safest bet – mainly because of my dubious feelings towards Wholefoods pre-made food.
Pure excellence in a hand-held meal. Tom was right to take us here, and I was right to choose this sandwich… and wrong to think so negatively of Wholefoods pre-made.
The sliced chicken was so moist and flavorful; simply delicious sandwich meat. The ripe produce added wonderful flavor, and the bread, while slightly greasy, had a perfect crisp to it that made me excited for every bite.
And off to more test rides followed by the drive to Northampton, for an early meeting the next day. This was a fast meal, but a really good one. Although I have to admit that I felt quite unhealthy after eating it.
Location