Griffith Park Golf Shop, Los Angeles, CA USA
Golf Date Club
Category: Country Club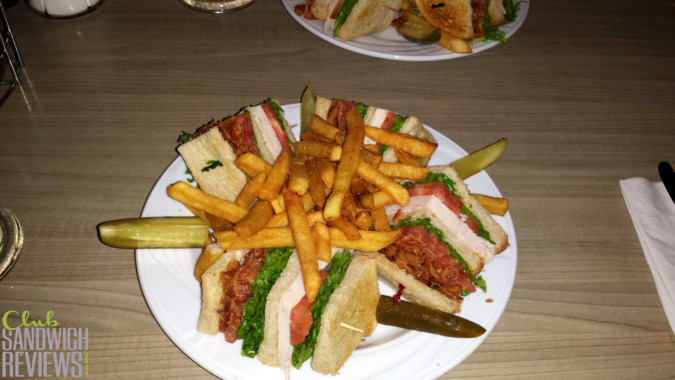 Ordered at the Griffith Park Golf Shop, park of the Griffith Park Driving Range in Los Angeles, California.
A golf date. Not my typical outing, but who could resist hitting up a driving range after work to relieve the stress of a long day while catching up with a friend?
Sam took me to Griffith Park Driving Range, a beautiful public range and banquet hall halfway between Pasadena and the rest of Los Angeles (as I like to describe it – more aptly known as Burbank/Los Feliz/West Glendale to the locals). The beauty of its location meant one could avoid major highways to access it, resulting in far less rush hour traffic.
I hadn't swung a golf club in years, but this didn't stop me from having a blast hitting drives as far as anyone else on the range that day. Hitting a solid golf shot is a very satisfying feeling, and I'm thankful my father forced me to play when I was younger so the muscle memory will forever be intact… even if I did end up crying for god knows what reason during most family golf outings…
… I digress. Back to the main point…
As exciting as a driving range is, the club sandwich that followed after truly hit the spot. And the friend that took me there knew this in advance, that clever guy!
A country club style atmosphere, Griffith Park Driving Range provided the standard ambiance you'd expect from a traditional golf course, with the exact menu one would hope for. With a club sandwich that fit the bill.
Crispy bacon cut up to fill out a layer of the sandwich evenly. White turkey breast sliced and layered in nicely. A ripe tomato and fresh lettuce. Quartered evenly and decrusted. Classic French fry dump on top. The Griffith Park Driving Range's Club Sandwich was as traditional as the establishment that served it. A solid meal, it was hard to complain about any aspect of it.
High fives all around, Sam and I strolled back to the parking lot after a satisfying outing. What an awesome spot he introduced me to – one I will definitely be back to!
Location