Trader Joe's, USC Village, Los Angeles, CA USC
Trading Cheap
Category: Cafe, Ind. Est.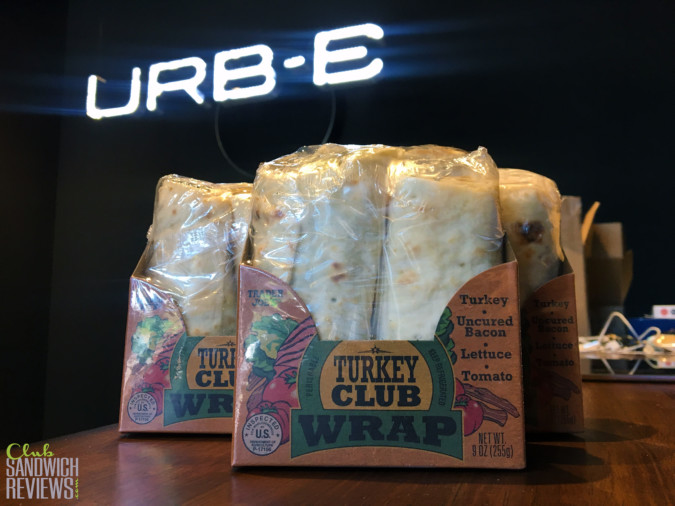 Ordered at Trader Joe's at the all new USC Village in the heart of Los Angeles.
How many broken TV's does it take to create an integrated TV display wall? Too many!
All jokes aside, setting up our new retail location at USC was a feat that took many hands many hours. Hot heat, cramped spaces, bright ideas and a low budget – that's how our buildout went at USC.
And truly, what could calm a tense, overworked room more than a proper meal?
No, it wasn't going to be pizza and beers. That would wait for nighttime. Rather, we chose water and club sandwiches from Trader Joes. 5 meals for 5 people. Surely this would give us the energy needed to continue our efforts.
Why Trader Joe's made their club sandwich in a wrap, I will never understand. Unless you held it on the bottom, food would fall right through it to the floor. This was an interesting plating by Trader Joe's that meant each bite required two hands.
The ingredients were great though – and everything I expected from Trader Joe's. It was almost like one of their salads, perhaps a club sandwich salad, stuffed in a wrap. And I eat Trader Joe's salads almost every day.
Alas a decent, inexpensive meal. While I did enjoy it in the moment, $3.99 was an accurate pricetag for this sandwich wrap.
We powered through the day, dined on pizza and beer at night, and awaited the opening of our new location… and lots and lots of college students.
Location