Joe and The Juice, Keflavík (KEF) Airport, Iceland
Deceivingly Delicious
Category: Airport, Cafe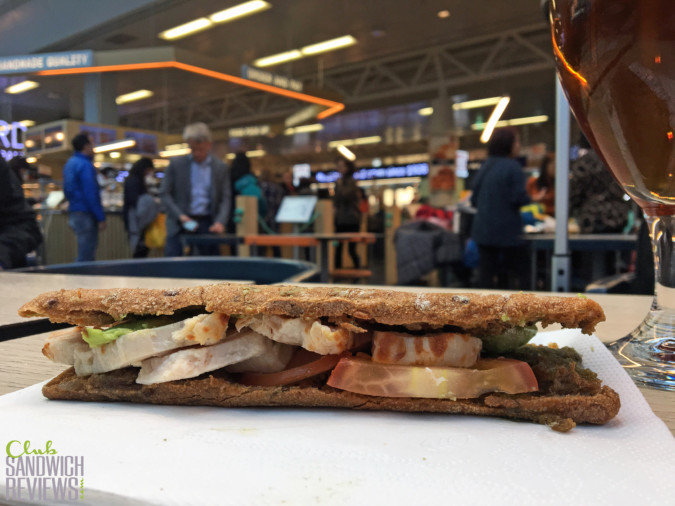 Ordered at Joe and The Juice inside the international terminal of Reykjavik's Airport in Iceland,
Who goes to Iceland three times?
This guy.
The first trip was just with Rachel. The second was for work. And this time it was with family.
Packed with new and old adventures, I was excited for another trip to the land of fire and ice. I knew many parts of Reykjavik well (sometimes I am astonished with how good my memory is – other times I am astonished when I can't recall things – oh how curious the mind is), but much of the country was still new to me, so picking activities was both fun and tiring.
The trip worked out perfectly. Hiking into a glacier, waterfalls underneath lava flows, black sand beaches, gysers, the famous Blue Lagoon, lobster, and quality family time.
This was not a relaxing trip though, and by the time we got to the airport I was spent. But the trip was not over, as a long story short, life lead us to not book WOW Airlines going home, but instead book to fly British Airways through London Heathrow… another story for another club sandwich review.
For now, I wanted to veg out in the airport before our flight, and I knew that required a club sandwich. Would they have one? Would it be good?
There was only one way to find out.
Joe and The Juice boasted a self titled "Joe's Club" that I could not resist. Coupled with a pint of Icelandic beer, I knew I'd be set. I recall seeing Joe and The Juice all over Reykjavik, apparently a local favorite, so I was confident in my decision making…. Even if I wasn't impressed by Icelandic food in general. I just felt like such a cold place full of warm culture that appreciated great baked bread would produce a stellar club… my 3rd club sandwich in Iceland.
3rd times a charm, honestly!
While Joe's club sandwich wouldn't win over anyone with its looks, its true beauty lies below the crust.
I actually mocked the meal before my first bite. Shame on me I thought, as I licked my fingers finishing the meal.
I loved the crispy flatbread. Soft in the middle, crunchy on the outside. The ripe tomato and avocado – where could they have come from? Grown here, or traveled from countries far away?
The best aspect of this club was the buttery pesto sauce – absolutely perfect, warming every morsel with its enhancing flavors. This was a perfect touch to the meal.
Reykjavik airport might be the only airport in the world where you can only dine if you're departing, not arriving… while that will forever confuse me, in a world full of unknowns, one can be sure that Joe and The Juice has a solid club sandwich!
Location