The Kitchen by Wolfgang Puck, LAX Terminal 6, Los Angeles CA USA
Owning Airports
Category: Airport, Cafe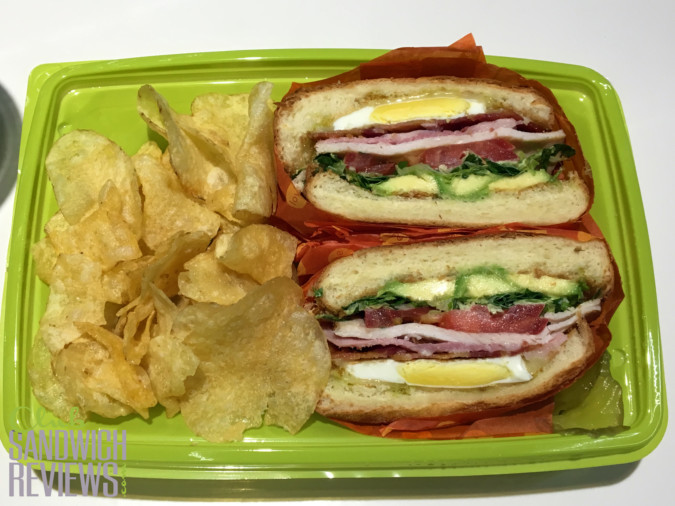 Ordered at The Kitchen by Wolfgang Puck at Terminal 6 in LAX, Los Angeles, CA.
I honestly didn't think I'd be making this trip again. Exactly 12 months later. But alas, visiting my grandfather brings such great joy to me, I felt beyond lucky to be seeing him, even if it was only for 24hrs.
Rachel warned me Terminal 6 sucked, but I still wanted to get there early for a glass of wine and some relaxing work before my 9:45pm redeye departure.
Terminal 6 might as well be called Wolfgang's Terminal. From his bar, to his kitchen, to his pizza station, his café, and his to go sandwich section. Wolfgang's brand is extremely impressive – from airports to luxury dining this guy is crushing it.
I've eaten so many Wolfgang Club Sandwiches in my life. And every time, it's been a different one. This guy cant stop recreating this meal. And that in of itself is both impressive, weird, and a testament to why I created this website.
He had 2 different club sandwiches at Terminal 6 in LAX. Wolfgang doesn't follow the rules – he creates, he executes, and he makes what he thinks people want. And people, they want different club sandwiches. Me? I chose the one that was fresh. I opted against the pre-packaged "Turkey Club" and went for the kitchen made "Club".
Best Wolfgang Club Sandwich yet!
Easy to consume in an airport (or plane) presentation, perfectly layered, ingredients held together by a solid bun. I'd say the egg tried to steal the show a bit, drowning out a few of the flavors in many of my bites. And the bread wasn't perfectly toasted. The layer or cheese was so damn thin – I was impressed with its ability to enhance the meal with its subtle flavors.
But these things didn't matter in the moment. In the moment, I knew I had seen an airport cooking veteran up his game. And this sense of self improvement excited me. It reminded me that this was why Wolfgang was so successful: he innovates, he changes, he makes his own creations even better.
As much as I loved Wolfgang's Club, stomaching $38 for a club sandwich and glass of wine seemed a little over the top for me.
Off to West Palm Beach!
Location