Terranea Resort, Rancho Palos Verdes, CA USA
Unpresidential Ratio
Category: Hotel, In-Room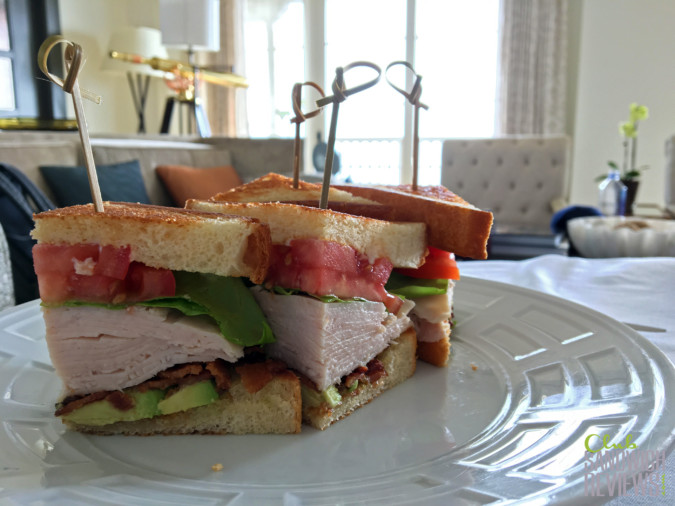 Ordered at Terranea Resort in Ranchos Palos Verdes, just outside of Los Angeles, California.
My mother chose the destination: Terranea Resort for a weekend staycation getaway.
About an hour from our home in Pasadena, Terranea offers an incredible escape from the traffic plagued streets of greater Los Angeles. Mom chose well, and wisely in advance, as during Thanksgiving weekend it seemed all of LA wanted to stay with Terranea.
We checked in, and our room was uninhabitable. But the resort was essentially sold out, with literally only one room remaining: The Presidential Suite.
So they upgraded us to The Presidential Suite.
Wow.
One of the most incredible hotel rooms I've ever stayed in. A beautifully decorated 1,800 square foot one bedroom apartment, Terranea's Presidential Suite was a vacation in of itself. Lavish everything, with balconies on both sides overlooking the cliffs and ocean.
We ended up spending a majority of the trip entertaining ourselves in this suite, and lunch happened to be one of the activities best enjoyed in the living room.
We didn't even look at the in-room dining menu when Rachel ordered me a club sandwich. They simply said "absolutely" on the other end of the line, and we all waited for our afternoon meals while playing cards.
Everything about Terranea was impressive, besides their club sandwich.
Who let this club sandwich leave the kitchen with so much turkey heaped on it, with all of its ingredients centered leaving essentially nothing but bread on the edges? Great, delicious ingredients poorly sandwiched together.
One look at this meal and any chef would realize that the bite down would vary dramatically as anyone consumed this club.
Terranea's club sandwich is a prime example of how poor ratio can turn a great creation into a sub-par meal.
Yes, we will definitely be back to Terranea, and yes, we will definitely enjoy the on-property restaurants, however, I hope by the time we return their club sandwich has been revisited.
Location