W Hotel, Austin, TX USA
Nonstop SXSW
Category: Hotel, Lobby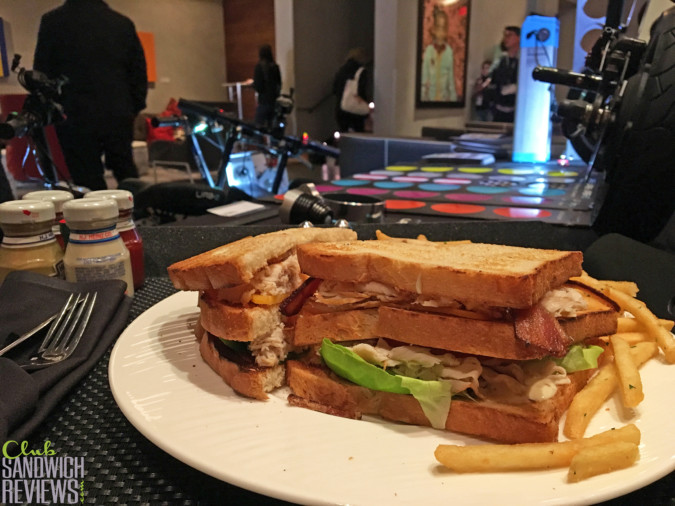 Ordered at the W Hotel in the heart of Austin, Texas.
SXSW is a nonstop event. It's hard to describe the experience, but essentially, major mainstream/well-known b2c "tech" companies (and I use the word "tech" loosely) have events throughout the city over a 10 day period, and visitors hop from one destination to another, absorbing as much as they can.
Half a million attendees, lots of brands throwing huge marketing dollars at activations, all in a dense urban environment. Getting attention is like shouting into a hurricane hoping everyone hears you.
We came to Austin for SXSW with 5 teammates, 40 URB-Es, and $0 in marketing budget. But that didn't stop us from putting together partnerships with W Hotels, SXSW Music Production, Wholefoods, Pandora, Sensu Music, and a slew of other incredible brands. If you didn't see URB-E at SXSW, you probably stayed in your hotel room the entire time.
Nonstop, 7am to 2am, every day. What is a vacation for most is an aggressive, intense event for us.  And we loved every second of it.
Our basecamp is the W Hotel in Austin, probably my favorite W Hotel in the world. The incredibly friendly staff that greet you as your enter, the warm hospitality (and excellent drinks) found in the Lobby Lounge, the perfectly situated lobby entrance next to the W Residences, the best bathrooms in all of Austin… we felt so lucky to be able to work with the W Hotel for a second year in a row. If you're going to Austin, no matter the time of year, W Hotel is where it's at!
With nonstop work, getting lunch in can be a true challenge. Last year I essentially had Starbucks for breakfast and lunch every day, but I promised myself I wouldn't repeat this habit in 2017. All of these tech venues have free food and drink, but finding time to visit them can be difficult. So when I found out the W Hotel had a club sandwich on their menu, and would deliver to me in the lobby, I felt like I was in heaven.
The W Hotel Austin's club sandwich was consumed in piecemeal over a 60 minute period. Every time I sat down to take a bite, I was up on my feet 15 seconds later explaining what URB-E is. I was hopping between two of my favorite things in the world: URB-E and Club Sandwiches.
With mouthfuls of turkey, bread, and bacon, I explained the future of transportation to excited guests of W Austin. Extremely filling, after finally finishing the meal, I knew I wouldn't be hungry for a while… and that was exactly the energy boost I needed.
Thank you W Austin for providing such an incredible experience for our team, for your guests, and for SXSW attendees. I'm already counting down the days until we get to come back… and next year, I'm ordering club sandwiches for the whole team!
Location