Vince's Deli, Pasadena, CA USA
Lunchtime Office Request
Category: Ind. Est., Rest.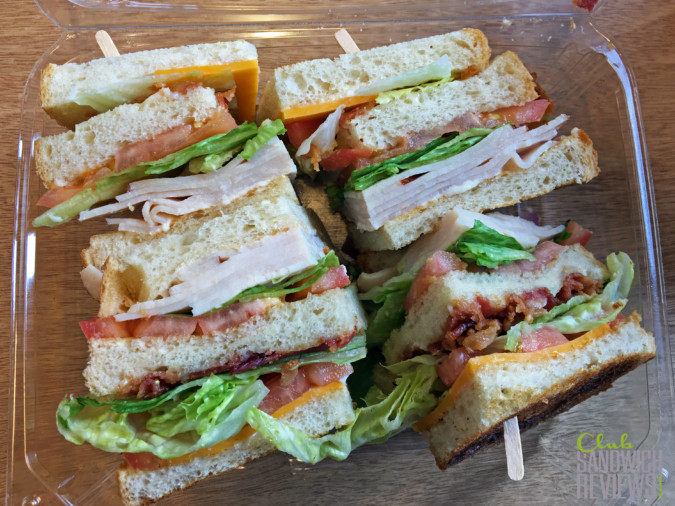 Ordered at Vince's Deli in Pasadena, California, right near the URB-E office.
"I need a club sandwich" was how the conversation started.
Why? There was no good excuse, besides it being lunch and a long day still looming over me.
Time was not my friend this day, but Mel, a coworker, was there to assist.
Mel, his search skills hungry for a task, looked up the best place for sandwiches within a 5 minute URB-E distance from the office. We settled on Vince's, proclaimed as a solid destination for local lunchtime goers. No website, just a Yelp page, I had a feeling this would be good.
Yes, I will take that 5 minutes URB-E ride to Vince's in order to understand what everyone in Pasadena has been raving about.
No description on the wall, it just said Club. I trusted Vince. I went for it. Medium vs Large? What did that even mean? As large was $1.09 more, why wouldn't I go for large? Nice job anchoring me, Vince.
Slam dunk.
I enjoyed every bite of Vince's club sandwich back at the office surrounded by coworkers teeming with excitement.
Great ingredients well ratioed with value at its core. Each layer blended perfectly with the next. Even the American cheese enhanced this meal. Vince knew who his audience was, and how to please them.
Any day of the week I'd get this sandwich. Was there a lot of bread? Sure there was a lot of bread. But this triple decker used perfectly toasted sourdough, and each carb only made this a better meal.
If you're ever in Pasadena, go to Vince's, and get the club sandwich. You won't regret it.
Location